We know how overwhelming gift shopping for kids can be. With so many toys, games, books, and more on the market, it's hard to know what to choose. What's more, kids constantly change their minds. How can you be sure you are getting the right thing?
If you are looking for something extra special and guaranteed to please, personalized books are a perfect gift. You will create a unique story with your child's name, image, and other details, printed and bound like any other book. It's a perfect gift and a memory for many years to come.
If you have never shopped for a personalized children's book before and don't know what's out there, we have created a list of the best personalized children's books for you. We will guide you through their main features, their availability on the market, and what makes them so special.
What are Personalized Children's Books?
Personalized books for kids let you turn your child into the main character of a one-of-a-kind book.
There are lots of different styles of these books to choose from. Most let you add the child's name and personalize the appearance of the main character to look like them. Some options even let you add actual photos of your kid or family into the story. You may also be able to include a special dedication note inside the book to make it a truly memorable keepsake.
These books are super fun and exciting for kids to read, but they're also great for the child's development. They help kids build their self-esteem, imagination, and long-lasting love of reading. Kids will want to try new things and overcome obstacles because they've already seen themselves do it in a book.
Top 10 Personalized Books for Kids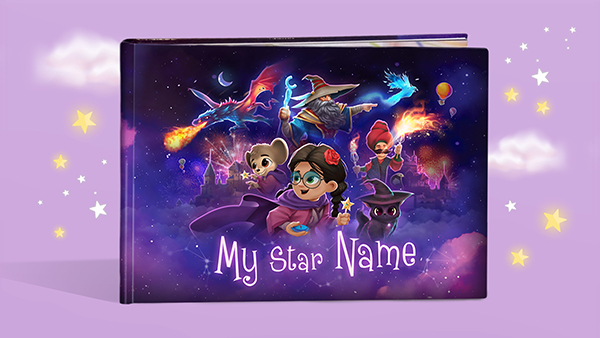 Check price
SmartStory has gone one step further in personalized children's books! Apart from skin and eye color, hairstyle, glasses, or freckles, My Star Name offers one more level of personalization!

What could be more personal than someone's name?

Exactly!

My Star Name offers the opportunity to personalize even your child's name.
Among many personalized children's picture books available on the market, only a few offer the story of every single letter of a child's name. This book includes as many stories as there are letters in a child's name – one for each letter!

A rhyming, personalized story and beautiful illustrations take little ones on a magical adventure. It is a perfect personalized gift that every child would absolutely love. Last but not least – you can create a personal dedication to your child that will appear on the first page.

My Star Name is available in softcover and hardcover – it's up to you to pick up.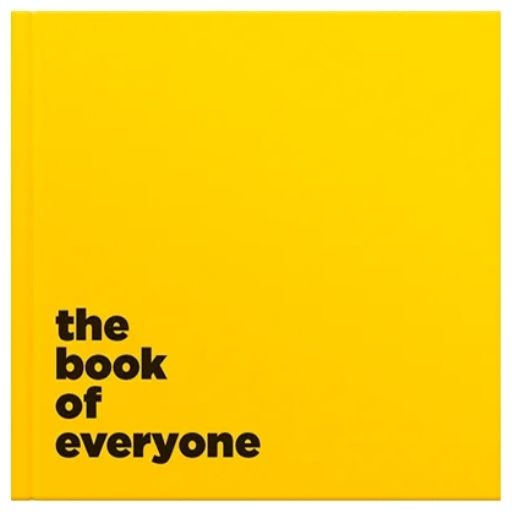 Check price
The Book of Everyone has two options for a personalized kid's book.

The first option is The Book of Everyone. This one is geared toward all ages. It consists of interesting facts and original illustrations based on the recipient's birthday. You can personalize it with the recipient's name, birthdate, gender, age, and who it's from. You can also select the cover color from nine choices. Once you submit all these details, they'll send you a free preview of the book.

The second option is specific to kids. It's called Wise(ish) Words for Kids. This book is filled with meaningful tidbits of advice for your kid. It comes in three editions that dictate the style of the designs and illustrations. You'll choose from collage, graffiti, or graphic. You can personalize it with the child's name, names of the gift givers, and a special dedication message. You can even add your own piece of advice.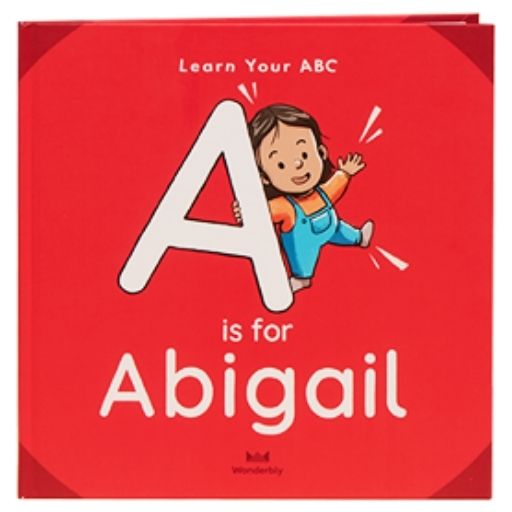 Check price
Wonderbly's website is full of different book options to personalize for your child. The books are sorted by age range, so you know you're getting a book that's right for your kid.

They have plenty of themes to choose from, including bedtime, friendship, school, and more. You can also shop for special occasions like birthdays, Christmas, or Mother's Day.

To personalize the book, you'll add the child and family member's names, pick a character to represent them, and write a personalized dedication. You can also choose from a few different color options for the cover.

The character selection for your child's avatar includes six options for each gender. They're differentiated by skin color, hair style, and hair color.

Each book is available in softcover or hardcover and bound with thick, kid friendly pages. You can preview your customized book online before finalizing your order.
Check price
SmartStory offers an extraordinary and unique personalized children's book called Jungle Mystery. Not only can you personalize your child's character, but also the whole family!

Kids love to see themselves like the main characters of a book, but can you imagine their surprise seeing their mom, dad, siblings, grandma, or grandpa?!

Like all personalized picture books from SmartStory, Jungle Mystery offers the possibility to personalize the avatar or upload the child's photo. However, you have the same option for other characters as well. You can even upload a family photo.

With Jungle Mystery, your child will get a warm family story and a family photo book too! You have the opportunity to create two personalized gifts in one!

Of course, you can create a personal dedication that will appear on the first page to make this adventure story even more personal.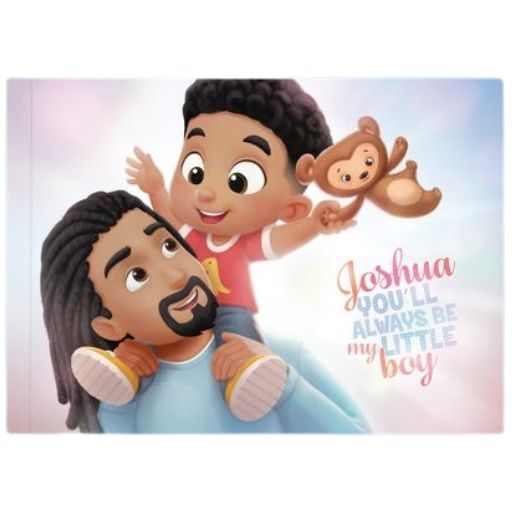 Check price
Hooray Heroes offers many different book themes for personalization. Their selection is family oriented with titles like Daddy Will Always Love You and Grandpa, I'll Always Be Your Little Girl. They're meant as heartfelt gifts either to or from the child.

Since these books are family focused, you can customize each member's appearance. You'll select their gender, hairstyle, hair color, and skin color. You can include glasses, freckles, or facial hair for men to add an even more specific touch.

They also allow you to customize the story, which few other books offer. Depending on the main book theme, you'll be able to select the individual stories that go into it.

You can preview the book with your customizations once you've made all your selections. You'll also be able to choose between hardcover or softcover and include a personalized dedication.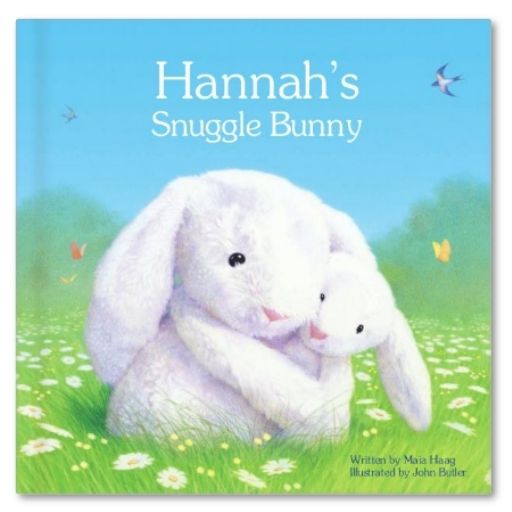 Check price
I See Me! has personalized storybooks and coloring books for all different interests and occasions. They also have studier board books for babies.

Their themes include trucks, dancing, bedtime, religious stories, superheroes, and more. There are even some with Marvel and Disney characters. You can also find books for occasions like birthdays, Easter, and Christmas.

Personalization options vary based on which book you select. Options might include the child's name, appearance, names of family members, a personalized dedication, and a photo of the child.

In some, you have a choice between customizing the character to look like your child or substituting an actual photo.

You can preview the end product as you add your customizations to make sure you're getting it set up just right.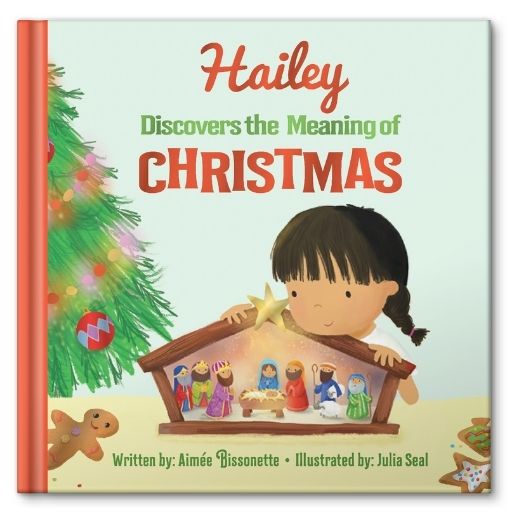 Check price
Shutterfly has about 30 different options for books you can personalize. Their themes include travel, a trip to the zoo, religious subjects, and more. There are also books for special occasions like birthdays, Christmas, and the first day of school. They even have a few with famous characters like PAW Patrol, Dora the Explorer, and Sesame Street.

These books offer tons of customization options, which vary based on the story. Choices may include adding your child's name, gender, skin tone, hair color, hair style, and whether they wear glasses.

In some cases, you can add specific details like the child's favorite food or the name of their school. You'll be able to preview all these customizations as you make them.

Each book allows you to add a personalized dedication and a photo. Some even let you use a photo of your child as the main character's face.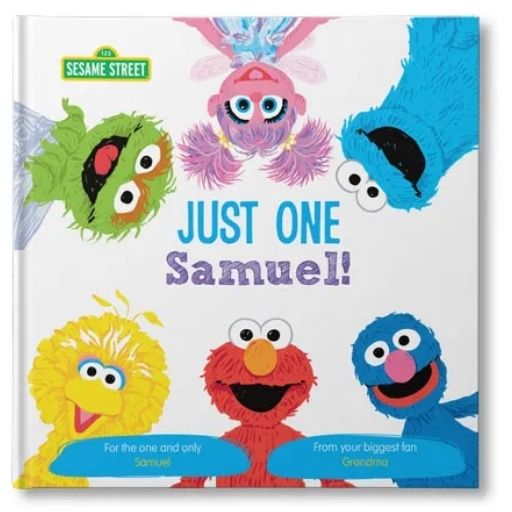 Check price
Put Me in the Story has books for all ages and occasions. They have a very user-friendly website to help you find what you're looking for. You can filter by the child's age, the occasion, book format, and more.

There are books for all different occasions like birthdays, Christmas, Halloween, and Easter. Book themes include bedtime, potty training, summer fun, religious events, and more. There are even some options with beloved characters like Elmo and Curious George.

The items you can personalize depend on which book you choose. They might include the child's name, a special message on the cover, a dedication inside, and photos of the child or family members. Some of the books allow you to customize a character for your child including their hair, skin, and eye color.

You can preview the book with your customizations as you're making them, so you know exactly what you're getting.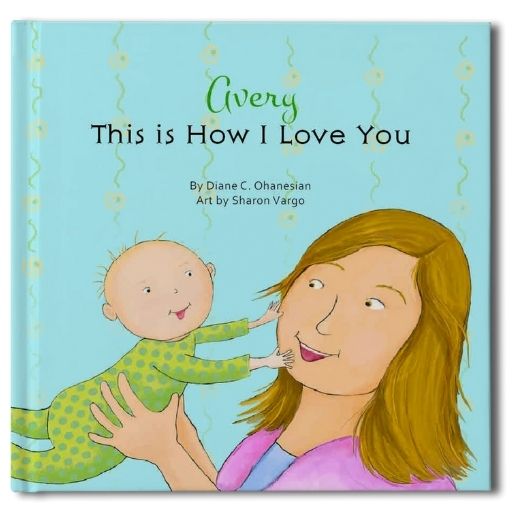 Check price
Frecklebox offers lots of options for personalized children's books. They have over 30 different stories you can choose from. They're available in either hardcover or softcover. There are many different book themes, including birthdays, other holidays, a trip to the aquarium, tea time, pirates, and more. There's even a Spanish language book.

Customizations on these books are a little simpler than some of the other sellers we review here. You can't add photos or customize the main character to look like your child. What you can customize depends on the book you select. Some examples include adding the child's name, a personal dedication, who the book is from, the child's gender, and the child's skin tone.

Once you add the customizations, you can preview the end product before purchasing.

It's also great to know that these books are printed on recycled paper and manufactured in the United States.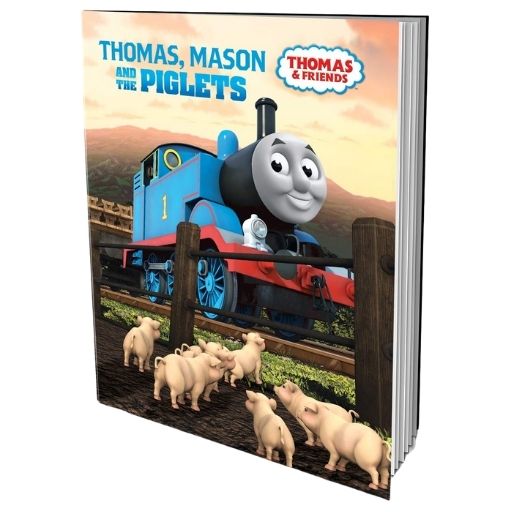 Check price
Dinkleboo has over 100 different customizable story books to choose from. No matter what your kid is interested in, there's a book for them.

Themes include superheroes, travel, magic, dinosaurs, ballet, farm animals, and more. They even have options with some favorite characters like Barbie and Thomas the Tank Engine. You'll also find books for special occasions like birthdays, Christmas, or Easter.

Each book offers a different set of customizations. These may include the child's name, gender, hairstyle, eye color, and skin tone. You may also be able to add a dedication page and other personalized characters for family members and friends.

Their books are available in softcover, standard size hardcover, or large hardcover. You'll be able to preview the book with your customizations before you buy to make sure it's exactly what you had in mind.
Why do These Books Make Such Great Gifts?
Obviously, any kid will get excited to see their face and name incorporated into a storybook. But what else makes these books so great?
The fact that it's a completely unique book makes it an extra special gift. Kids tend to rack up tons of gifts on birthdays and other holidays, so it's not uncommon for duplicate gifts to happen. With a personalized book, it's guaranteed to be a one-of-a-kind gift.
Kids also tend to cycle through toys and other gifts as soon as the newest, trendiest item comes out. The novelty of a personalized story isn't likely to wear off as quickly. It's a gift they can enjoy and treasure for many years.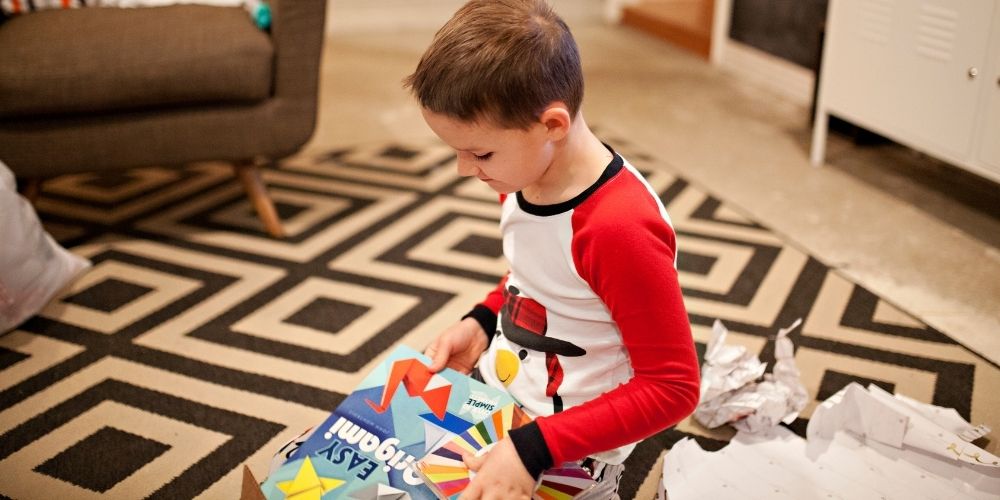 FAQs
At what age should I introduce a personalized story to a child?

Personalized books are great for kids of all ages. Most of the websites we reviewed here have selections for newborns through elementary school-age children.

What are the benefits of personalized story books?

Personalization helps kids build confidence and increases their imagination. Plus, the excitement of being the main character of their favorite book is guaranteed to make them hungry to read more.

How should I introduce this book to a child?

These books are great for all ages and occasions. Your kid will probably be really excited to read a story about themself, so it's a great time to sit down with them and enjoy a special moment together.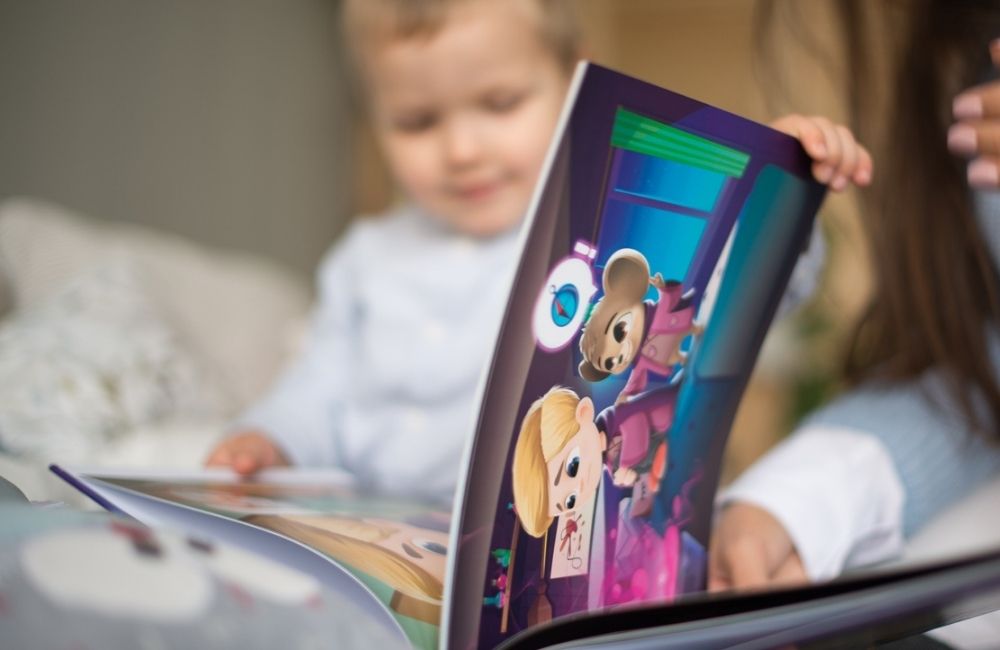 To Personalize or Not
A personalized book makes a wonderful and unique gift for the special kids in your life. Children will be eager for the reading time when they see themselves as the heroes in their own personal stories. With special details like including family members and a special dedication message, they're likely to cherish it for many years.
Kids will love these books and so will their developing brains. By reading a story in which they are the hero, they'll become more confident, imaginative, and curious. Your child will get a self-esteem boost every time they read a story about themself trying new things and overcoming obstacles. This will also help them love to read, which is critical for growing them into successful adults.
As you can see from our roundup of the best personalized children's books, there are tons of options out there. With the ability to personalize and preview your book in real time, it's shockingly easy to create one of these super special gifts.